Disa Town Cottage
This semi-detached duplex town cottage has 2 bedrooms and can accommodate 4 people.
COTTAGE FEATURES:
Comfortable & Well-Equipped (sleep 2 - 4)
• Bedroom with queen size bed
• Bathroom with bath & shower, washbasin, toilet
• 2 Single beds Upstairs in the second bedroom (staircase access only)
• Hot tub in front of the cottage patio
• Airconditioned - bedrooms
• Secure parking

The main bedroom on the ground floor has a queen-size bed and the second bedroom upstairs has 2 single beds. All beds have quality linen and electric blankets. There is 1 bathroom fitted with a bath, shower, basin and toilet. Bath towels are provided.
The open plan kitchen is well equipped for self-catering and features an oven, fridge, microwave, kettle, toaster, and cutlery and crockery for 4 people. There is also a charming living room with a flat-screen TV with DStv Compact package channels available. Enjoy the custom feature industrial steel staircase with handrail which leads to the upstairs level with beautiful wooden floors. 
PLEASE REMEMBER:
Food, Beverages, Pool Towels, Extra fire-lighters, Matches & Ice etc.
Please avoid smoking indoors
To secure the enjoyment of all our guests we regret no pets allowed.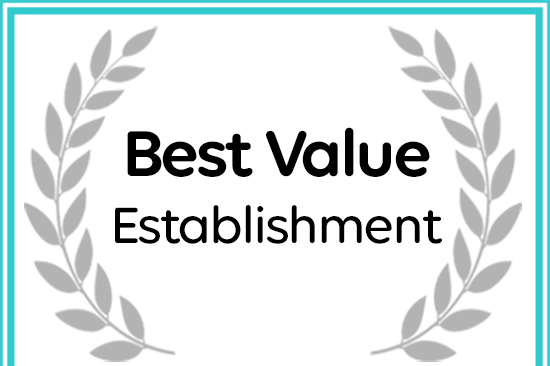 Rates
Rates 2020
01 Jan 2020 - 31 Dec 2020
R840.00
Single Occupancy
Per Night
R600.00
Per Person Sharing
Per Night
R150.00
Per Child
Per Night
Rates 2021
01 Jan 2021 - 31 Dec 2021
R900.00
Single Occupancy
Per Night
R600.00
Per Person Sharing
Per Night
R200.00
Per Child
Per Night

The "Single Occupancy" rate is for a single person;
The "Per Person Sharing" rate is for 2 persons (PPS rate x 2);
The "Per Child" rate applies to children 2 - 12, Children older than 12 will be charged as adults;
Additional rates apply to extra persons (adults) @ R 250-00 p/p per night;
Children between the ages of 0 - 1 stay for free.
(Unit sleeps up to 4/5 persons)
Booking Terms
Confirmation of Booking:
Your provisional booking will be confirmed and secured when we acknowledge receipt of the required documents. These must be emailed to us within 48 hours of it being sent to you. Prior to that, the booking will only be regarded as provisional.
Provisional bookings are only kept for 48 hours, after which the system automatically deletes them.
A special arrangement needs to be made if you wish to make payment at a different date. If the payment is not received by this set date the system deletes the provisional booking.
Minimum Stays
Midweek (Sundays – Thursdays) One or more nights can be booked
Weekends: 2 Nights or more can be booked
Certain dates around school holidays, public holidays and long weekends have special minimum stay requirements varying from 2 to 4 nights
Cancellation  & Postponement Policy
New Terms and Conditions apply to existing/new/provisional bookings in the system from the 1st of March 2020 up until the 21st of December 2020.
Should a guest of Bergsicht Country Cottages not wish or could not travel on the dates booked (within the above-mentioned period) due to the COVID-19 lockdown, this booking may only be amended and MOVED by up to 12 months at the same 2020 rates.
We have the right to alter these terms & conditions at any time and will send out notifications of these changes.